Anime Arcade with AAoA
Event Date:
April 15, 2023
Event Location:
Pinballz Lake Creek 13729 Research Blvd Austin TX USA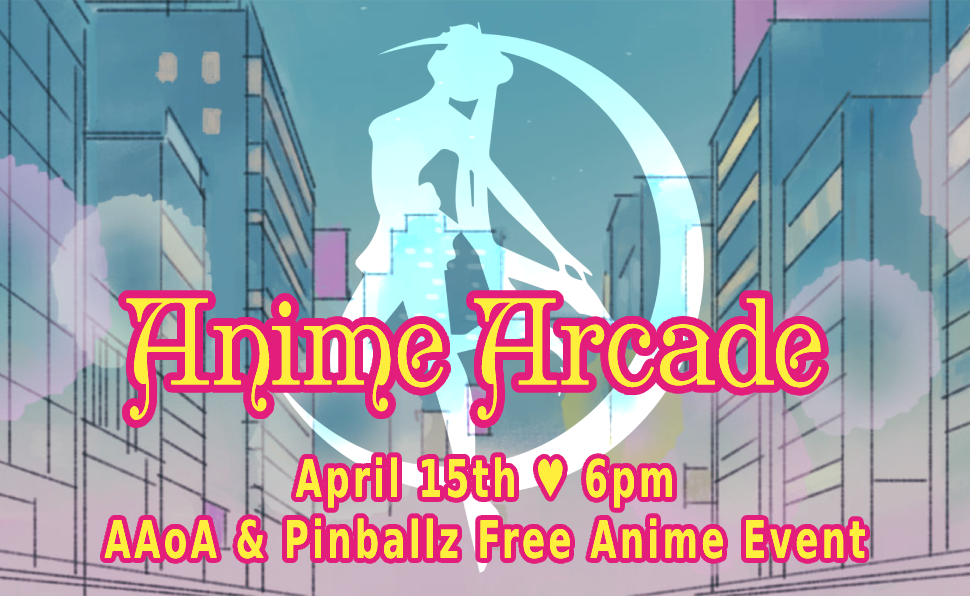 WELCOME TO THE FIRST EVER ANIME ARCADE FREE EVENT!!
Whether you're decked out in the latest cosplay or rocking your oldest anime t-shirt, join the Anime Alliance of Austin this Anime Day for a free night of Japanese animation, pop-culture, and arcade games. Join in on fun raffles for exclusive prizes or try out our anime themed cocktails from the bar.
Want to cosplaying for the event? Sign up for the cosplay contest! There will be special prizes for contest winners for both adults and kids that will make any anime fan jump with excitement.
Join the AAoA team as they host fun panels and all age mini-games you can participate in throughout the evening.
Meet local vendors in the Chibi Artist Alley as they set up shop to bring you the latest in anime merch. Check them out here:
• Blues Dream Creations
• Nanban Retro and Design
• That Store SA
• Spicy Panda Stickers
• Harem Hunterz
• All Peachy Makes
• Kawaii Lee Shoppe
• LuckyMochi
• ROR Boutique