Dungeons & Dragons Movie Drink Specials!
Event Date:
March 31, 2023
Event Location:
Pinballz Kingdom, 15201 S I-35 Frontage Rd, Buda, TX, 78610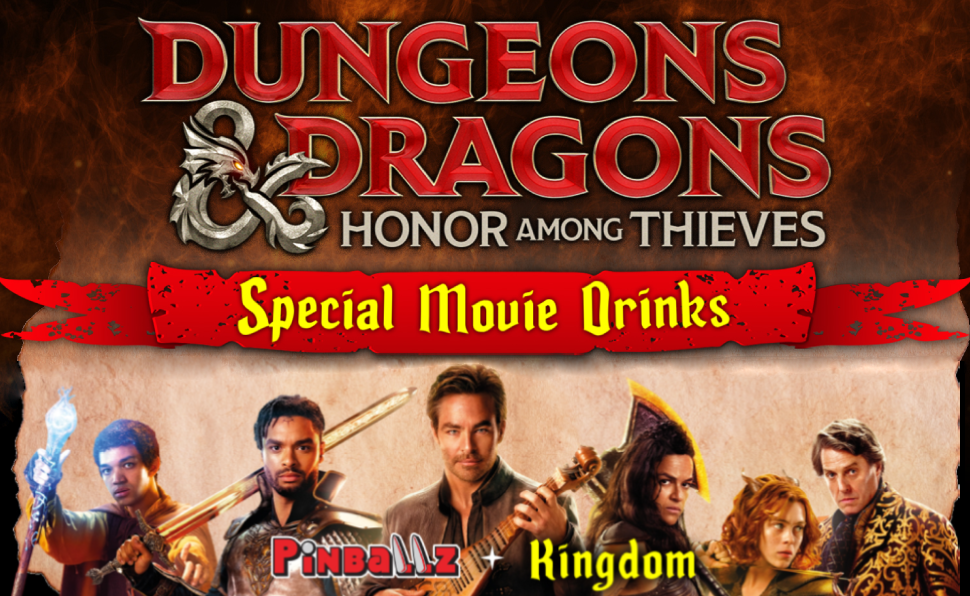 Hang on to those ticket stubs Adventurers!!
If you're seeing the new Dungeons & Dragons movie during it's opening weekend, make sure to save your ticket stub and bring it to Pinballz Kingdom.
Get $2 off your drink when you order from our movie-themed specialty drink menu, and $3 off when you come in dressed up and ready for the next quest! Better hurry, the DM says that this will be happening March 31st – April 2nd only, so don't miss out on the fun!!