Dungeons & Dragons
Event Location:
Pinballz Kingdom 15201 S I-35 Frontage Rd Buda TX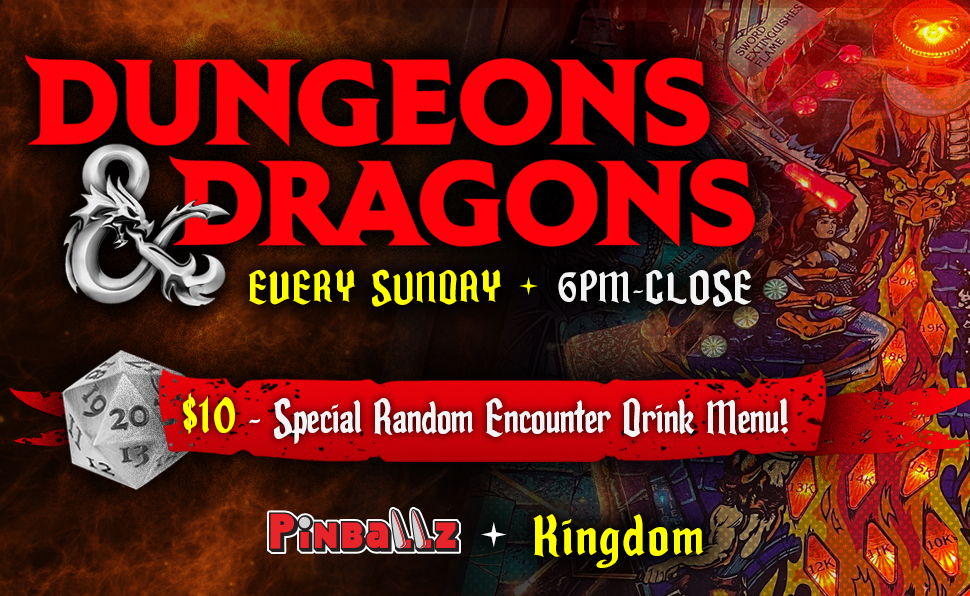 Calling all Dungeon Masters, Players, and Dice Goblins alike!
Join Pinballz Kingdom EVERY Sunday from 6pm – Close for a night of adventure, chaos, and random encounters that not even the DM counted on. Themed rooms, tavern music, and so much more to help immerse you in the campaign experience.
Try out our interactive drink menu where you'll roll a D20 to determine which 'Random Encounter' you'll get from our table. Pay $10, roll on the table, and drink your fate!
Check out our new Kingdoms & Kocktails menu where we'll be selling specialty potions, elixirs, and… called shots? Probably a good idea if you're going to be casting Eldritch Blast.