Kingdom's Summer BrewFest
Event Date:
June 17, 2023
Event Location:
Pinballz Kingdom, 15201 S I-35 Frontage Rd, Buda, TX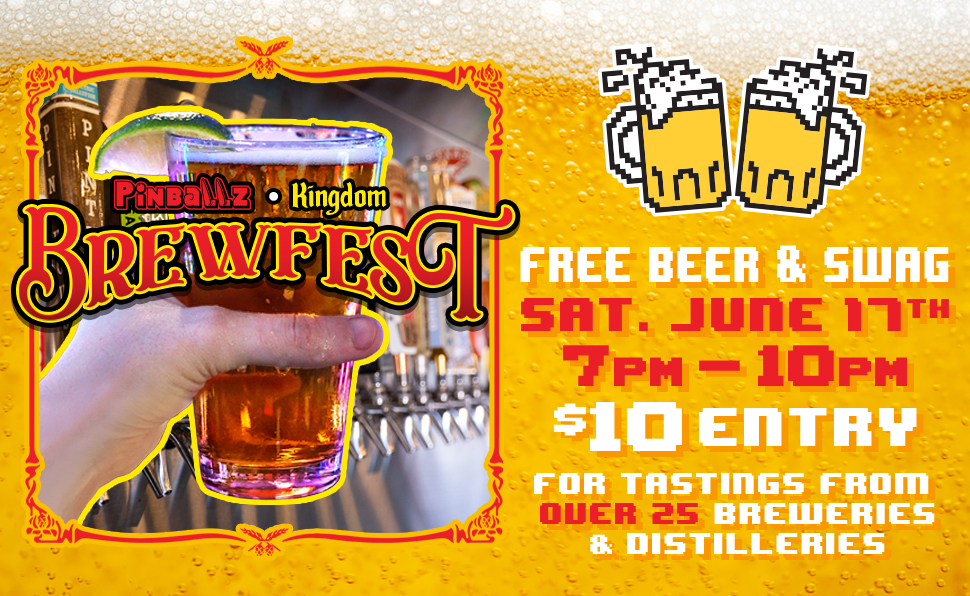 Beat the heat this summer with the Kingdom Summer Brew Fest!
We're bringing summer fun down to Buda for our latest Brew Fest. Over 25+ breweries and distilleries in one day, each will have free giveaways and swag as well as complimentary tastings with purchase of wristband. Come soak in the June sun and try out free beer at this awesome summer time fest!
Breweries Attending:
City Orchard Cider – Shiner – Sam Adams – Thirsty Planet – Treaty Oak Distillery – Lone Pint Distillery – Flying Embers Kombucha – Save The World Brewery – Dulce Vida Tequila – Odell Brewery – Silver Star Distillery – Bear King Brewery – Meridian Hive Meadery – Richards Rain Water – Blue Norther – 1824 Tequila – Whiteclaw – Meanwhile Brewing – Zilker Brewing – Island Getaway Rum – Austin Beerworks – 6666 Brewery – Infamous Brewery – Bishop Cider – and more!