Marvel Trivia Night
Event Date:
June 22, 2022
Event Location:
Pinballz Lake Creek 13729 Research Blvd Austin Texas 78750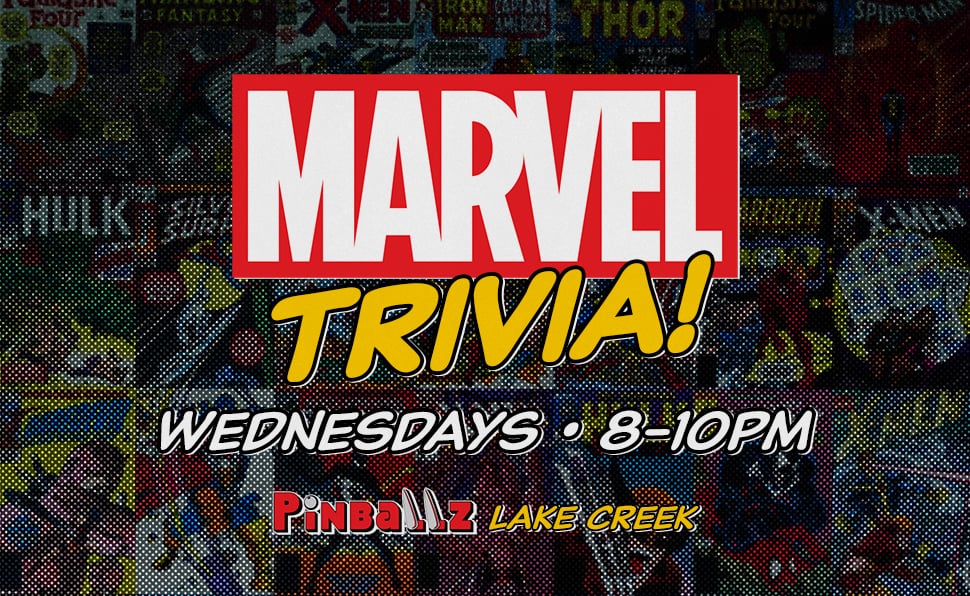 Join us at Pinballz Lake Creek June 22nd from 8-10pm for Marvel Trivia!
What does local craft beer, Marvel superheroes, and family fun have in common? How about Marvel Trivia! Come out, test your knowledge, and see how well you know the Marvel comics and the MCU.
We'll also have Karbach Brewing Company showcasing their new and latest brews, as well as give out free samples for you to try. With a classic game, some delicious craft drinks, and an energetic atmosphere, you're going to for sure want to be here on June 22nd!