Annual Easter Egg Hunt – Original
Event Date:
April 7, 2023
Event Location:
The Original Pinballz Arcade, 8940 Research Blvd, Austin, TX, USA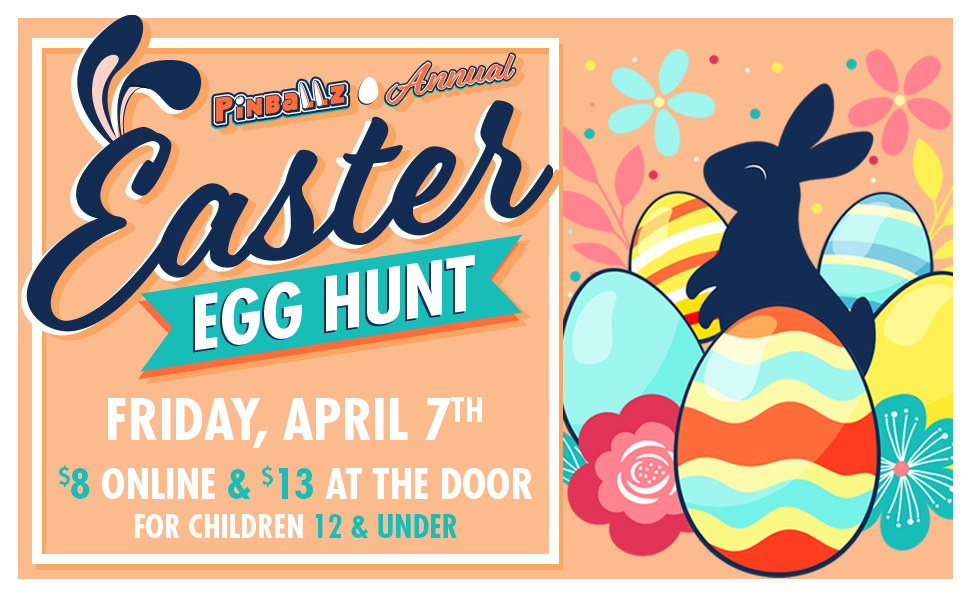 Online tickets are closed, please go to Pinballz to purchase tickets at the ticket counter 30 minutes before your wave time!
Get your Easter baskets ready and hop on over to Pinballz for our Annual Easter Egg Hunt!!
Spend the early afternoon hunting for all sorts of bright, colorful eggs and fun Pinballz prizes. Children (accompanied by their parents) can also participate in our Easter-themed crafts, and get their picture taken with The Easter Bunny at each location! It will be such an egg-citing time that you won't want to miss!
Each location will have three great Easter Egg hunts for specific age groups to help ensure kids are hunting with other kids their own age!
Times/Waves:
🥚 11:00 a.m: Toddlers – Children 4 years old and under
🥚 11:30 a.m: Children age 5 – 8 years old
🥚 12:00 noon: Children age 9 – 12 years old
Tickets are $8 per child in advance, $13 when purchased on the day of the event. Happy Hunting!