Pinballz has the thrills
this halloween!
Guests seeking chills and thrills this Halloween look no further than Pinballz! Monster filled Murder Mysteries to spooktacular Costume Contests will make this spooky season one to remember at Pinballz!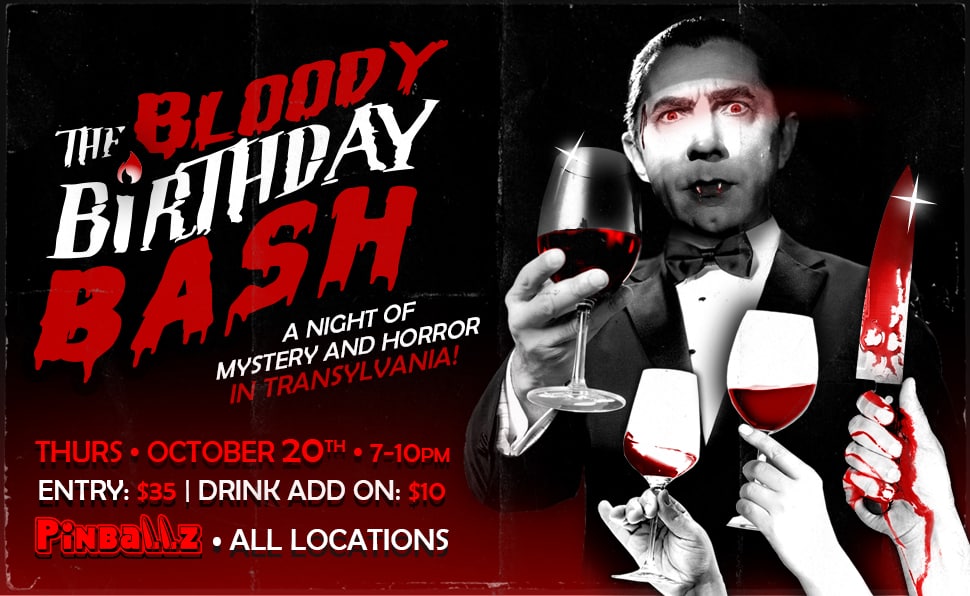 Pick a location below to view all upcoming Halloween events
Book Your Halloween Group Event at a Pinballz Location!
FULLY CUSTOMIZED TO FIT YOUR NEEDS!
Bring your ghosts and ghouls together for a roaring good time when you book your Halloween party with us at Pinballz!
Whether you are planning a chilling company-wide celebration or a bloodcurdling Birthday Bash, we've got you covered for an unforgettable Halloween party!
Pick a location to see full event options!