Spring Carnival
Event Date:
March 23, 2023
Event Location:
Pinballz Kingdom, 15201 S I-35 Frontage Rd, Buda, TX, USA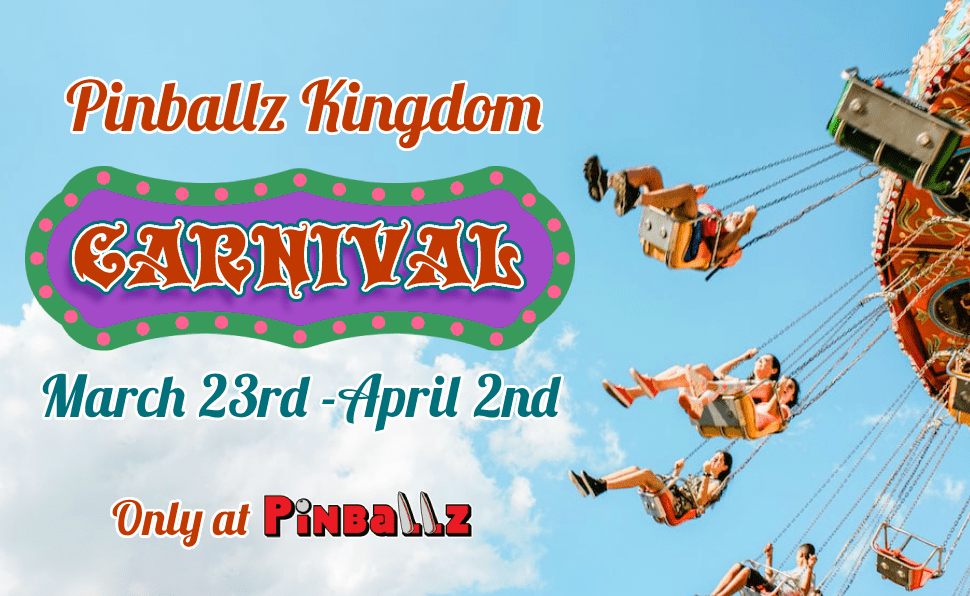 Spring is right around the corner, which means it's time to head on over to the Pinballz Carnival!
Starting Thursday, March 23rd and running till April 2nd, the carnival will be hanging out with Pinballz Kingdom with all your favorite rides, snacks, and games! Come celebrate the warm weather and spring season with us, all ages welcome!