Pokémon Day 2023
Event Date:
February 27, 2023
Event Location:
Original Pinballz Arcade, 8940 Research Blvd, Austin, TX, USA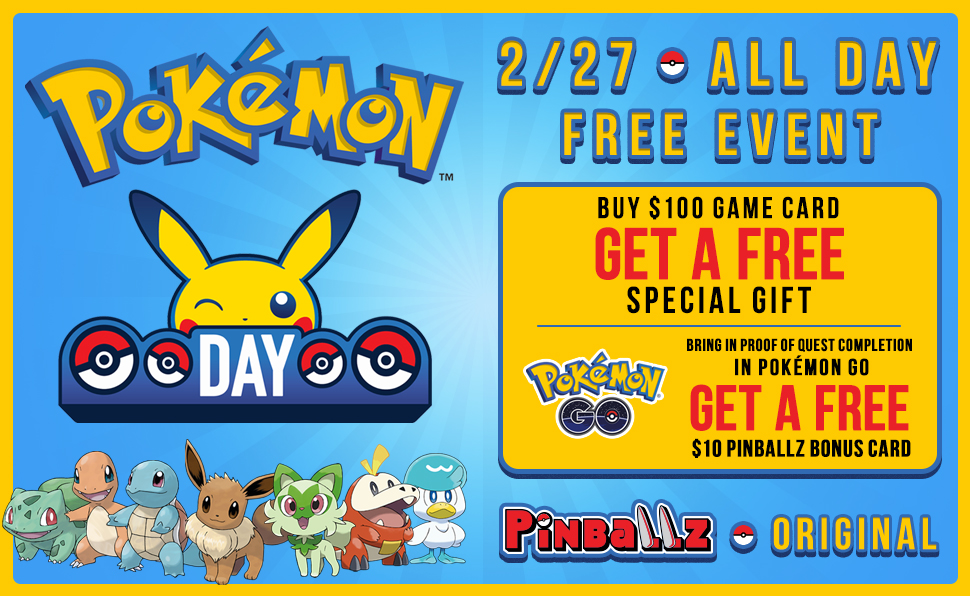 CALLING ALL POKÉMON TRAINERS!!!
Come celebrate the magical world of Pokémon this February 27th in a free all-day event! Buy a $100 game card and receive a free special gift, perfect for any Pokémon Trainer.
MORE OF A POKÉMON GO FAN?
Well great news, we're a gym! Show that you're a true Pokémon Master by bringing your best team and battling it out for the ultimate victory title. Bring in proof of a quest completion in Pokémon GO, and receive a free $10 bonus!