Valentine's Day 2023
Event Date:
February 14, 2023
Event Location:
ALL PINBALLZ LOCATIONS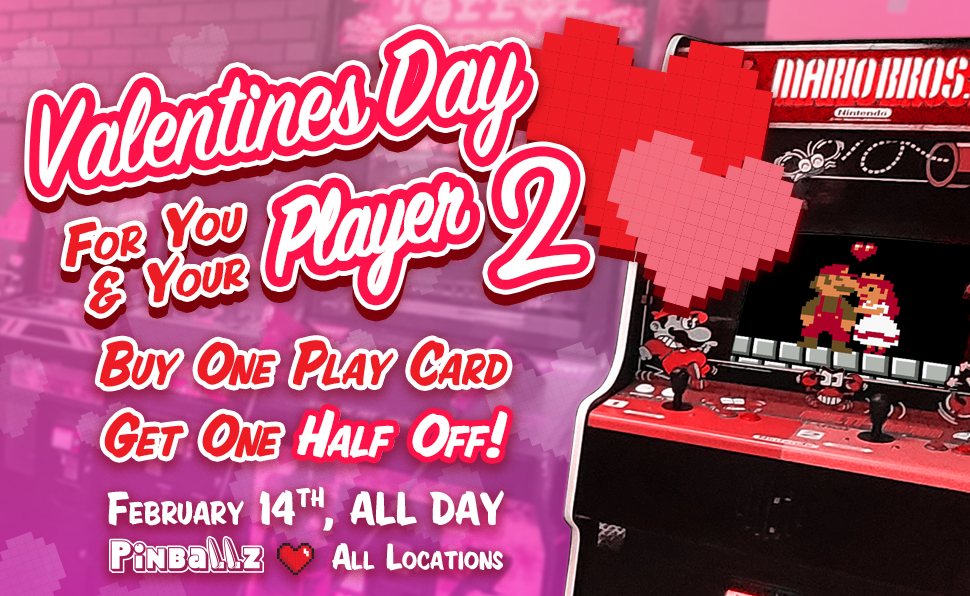 Celebrate Valentine's at the Arcade w/ Your Player 2!
Whether you are celebrating with someone special or partying with your friends anti-Valentines style, our Valentine's special is where it's at! Buy one get one half off on all game cards and eat, drink, and play your hearts out!
Top 10 ideas for awesome two player games:
Dark Escape 4D
Percussion Master
Mario Kart Arcade
Hologate VR
Galaga (competition)
Air hockey
Dance Dance Revolution
Time Crisis
X-Men Arcade
The Simpsons Arcade